La nuova serie italiana del produttore di Young Pope e L'Amica Geniale, Lorenzo Mieli è Bang Bang Baby (su Prime Video), la storia dell'assimilazione di una giovane donna nella vita mafiosa dopo aver appreso per caso che il padre, alla quale le è stato detto che era morto, è in realtà vivo e vegeto e sta facendo azioni sporche per la sua famiglia criminale calabrese nella Milano del 1980.
Bang Bang Baby è liberamente basato sulla vita di Marisa Merico, che è nata e cresciuta nella nativa Inghilterra di sua madre prima di apprendere della vita criminale di suo padre italiano e alla fine unirsi all'azienda di famiglia come "principessa mafiosa".
Bang Gang Baby Trama
È il 1986 e la liceale Alice (Becheroni) vive con la mamma Gabriella (Lucia Mascino) nella cittadina suburbana di Bussoleno, dove sua madre è un'agitatrice femminista, ma che lotta per mantenere un lavoro stabile in fabbrica.
Alice rimane scioccata e catapultata in una nuova realtà, quando vede casualmente una foto di suo padre su un giornale di Milano.
Sapeva che suo padre era morto dopo una sparatoria pubblica dieci anni prima, a un carnevale.
Determinata, contatta Jimbo per una missione di accertamento dei fatti a Milano, e scopre che suo padre era sul giornale perché è stato arrestato per esposizione indecente – Alice si presenta nella casa di sua nonna in un vicolo di Milano. "Sapevo che prima o poi saresti venuta a cercare la tua famiglia", dice Nonna Lina (Dora Romano), e porta Alice in prigione lei stessa, dove fa loro sua visita in cella con Santo Barone (Adriano Giannini), il padre che Alice non vede da dieci anni.
Lina non è una nonna qualsiasi. È la matriarca di una famiglia affiatata che opera all'interno della mafia calabrese, la 'ndrangheta, ed è arrabbiata con suo figlio Santo, che avrebbe dovuto appoggiarsi a un funzionario locale ma in qualche modo si è fatto arrestare.
E Alice, che era ansiosa di vedere suo padre ma è ancora in conflitto per l' abbandono, accetta tuttavia una serie di istruzioni sussurrate frettolosamente da Santo.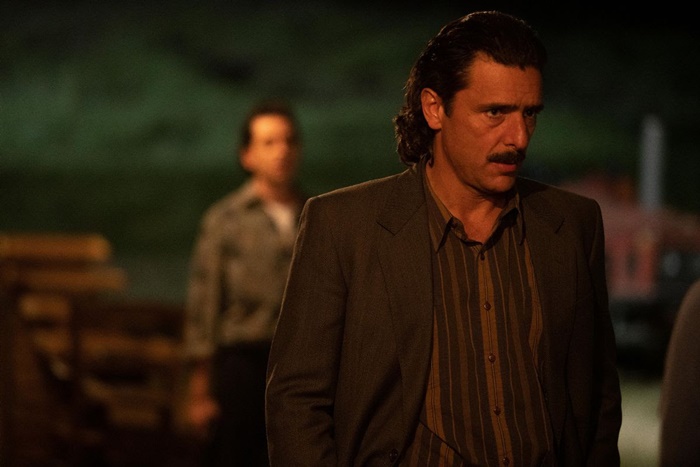 Bang Bang Baby quando esce la seconda parte? Cast, Prime Video, Trailer
Bang Bang Baby, un thriller poliziesco che è stato lanciato su Amazon Prime Video. Ambientato nel 1986, i primi tre episodi introducono gli spettatori alla 16enne Alice (Arianna Becheroni) che si ritrova risucchiata nel ventre della malavita milanese quando scopre che suo padre (Adriano Giannini) è ancora vivo.
Ogni scena trasuda atmosfera e stile mentre The Killing Moon di Echo and the Bunnymen suona in sottofondo. Il risultato è senza sforzo fantastico e sfida il pubblico a vedere cosa viene dopo. 
Pensate inizialmente per concludersi il 19 maggio 2022, il rilascio delle puntate subisce una variazione e l'attesa viene prolungata. Ecco di seguito la nuova programmazione:
Episodi 1, 2, 3, 4 e 5: giovedì 28 aprile 2022 su Amazon Prime Video;
Episodio 6: giovedì 19 maggio 2022 su Amazon Prime Video;
Episodi 7, 8, 9 e 10: giovedì 26 maggio 2022 su Amazon Prime Video.